Oh, Max . . . on Monday we went in for Max's heart catheter/biopsy follow up appointment. Everything looks good and his doctors were happy with everything except the high Tacro (anti-rejection/immune suppressor medication) levels from the previous week. The IV team was super busy on Monday so we went back in on Tuesday for a blood draw. That night at about 10:15pm, I got a call from our transplant coordinator informing us that Max's Tacro levels are critically high which can lead to toxicity and kidney failure. She told us that we needed to come back in for more lab draws in the morning and to be very vigilant for signs of dehydration and irritability since no one wants him to have to be readmitted to the hospital for rehydration. Luckily, Max is eating normally and his diapers are par for the course. As for his disposition, about an hour before she called Jon and I had just been talking about how Max was in an excellent mood--go figure. It's like when his white blood counts plummeted and then his persistent diaper rash cleared up in a day or two.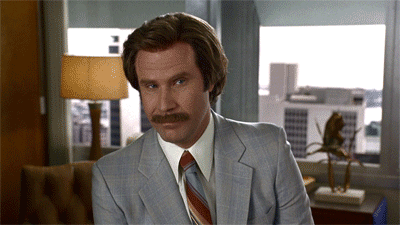 Yeah, we know.
We went back in for more blood draws yesterday and our coordinator rushed the results. The levels are still very high so we're pausing his Tacro and one other med for a couple days to help his system cycle it out to get it back down to a safe level. We'll go back in soon to retest and hopefully we'll see an improvement, but other action might need to be taken if he starts appearing dehydrated.
Luckily, Max is still eating like a champ and everything appears normal, especially his fantastic mood. A medication issue can't keep Mighty Max down!
In other news, we have a big announcement: we're moving back to Flagstaff!
Photo Credit: shamelessly stolen from the lovely Carly Strauss
We are SO EXCITED!
We'll keep his doctors and appointments down here (except for a pediatrician, we'll find one in Flag) which really shouldn't be an issue. We only have clinic visits once a month and after his biopsy at the one year mark, we'll only have clinic visits every 2-3 months. Jon and I also talked about it today and situations like this with Max's med levels might come up where we have to come in a few days in a row for lab draws and if that happens, we'll make arrangements to spend a few days at the Ronald McDonald House adjacent to the hospital and have someone care for the dogs while we're gone.
Our coordinator wasn't worried about us moving further away since she knows we're responsible and have started to plan out what we'll need to put in place in terms of emergency services. The fire station can be seen from the front doorstep of where we'll be living and an ambulance could get Max to the hospital in 8 minutes. If a really big emergency happened, the NICU at the hospital could stabilize him and they could air evac Max down to PCH within an hour.
We've got this.
There are a lot of benefits of moving back to Flagstaff while we get back on our feet after this crazy year. Since Jon and I know more people up north, that will hopefully help him find a job while I continue to stay home with Max. Even though we won't be able to be around many people since cold and flu season is about to start, we'll at least be able to take Max outside. We're going to have to pretty much stay under house arrest as we go forward but we'd rather be on house arrest in Flagstaff than in Phoenix. Once cold and flu season is over, we'll be able to start integrating more into real people life (still with precautions of course since Max will always be immunocompromised) which is super exciting. We were given a list of rules/restrictions by our doctors that we'll have to follow which
I'll post soon in a follow up blog
.
It may sound silly but they're necessary to keep him out of the hospital.
Moving is going to be a process. We're doing it in stages to minimize the amount of exposure Max and his stuff have to people. First, Jon will take a truck of stuff up to Flagstaff to try and move the bulk of our possessions, including as much of Max's stuff as we can. Once the truck is unloaded, Jon will sanitize everything and move Max's stuff into his new room before sealing it off from the rest of the house. A couple weeks after that, Max, the dogs, and I will move up to Flagstaff. Jon will then come back down to get the last few items from Phoenix before cleaning and turning the keys back over to the property management company. We're trying to beat cold and flu season as well as minimize Max's exposure to dust and people. It's a big convoluted but luckily we have some time to space things out so we're not rushed and trying to do everything at once.
Have I mentioned that we're excited? Because we're super excited.
FLAGSTAFF, WE'RE COMING FOR YOU!!!